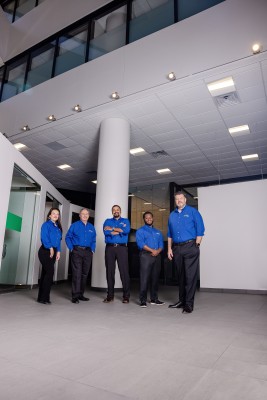 Investor Newsletter, July 2023
Sorting through the Wreckage and Confusion, Rebalancing Portfolio Allocations, and Reaping Higher Absolute, #Risk-Adjusted, and Non-Correlated Returns
KEY POINTS
Begin with the ending in mind… For a given real estate sector within a given region, and similarly for a given private equity real estate fund, what absolute and risk-adjusted returns can investors expect and what can they achieve?
Returns have come in, certainly precipitated by sharply rising interest rates, tighter lending terms, and overall dislocation in capital markets.
But there are strategic and tactical solutions to achieve better returns through portfolio allocation rebalancing and manager selection.
Republic Investment Group is well-prepared to prepared to catch "the falling knife by the handle, and not by the blade", given its deep knowledge, experience, and networks to identify, capture, and monetize undervalued investment opportunities – without leverage – in strong #single-family home markets.
Are Investors Disappointed with their Private Equity Real Estate Fund Investments?
How often is there a substantive gap between expected and realized returns? Recent empirical research indicates that there is a gap and seeks to understand the causes. We are referring specifically to "Why Underperforming Private Real Estate Managers Survive", appearing in Institutional Investor, May 25, 2023, and summarizing the white paper, "Persistently Poor Performance in Private Equity Real Estate", published by University of Wisconsin – Madison, May 2023.
Do Investors Self-Sabotage by Chasing Returns in Overcrowded "Trades" and Brand-Name Fund Managers?
While returns have come in, as suggested by the recently released private markets return indices constructed and presented by PitchBook, challenging macro conditions aside, and looking beyond – or not at, asset class aggregates, there is potential for investors to achieve their return objectives within their risk parameters. This can be achieved through both direct investments and managed investment vehicles – without chasing basic market-level, "representative" returns, typically enhanced with leverage, as inferred by aggregates, otherwise used as an asset class proxy and allocation placeholder – or brand-name asset managers, otherwise presumed to be a "safer" choice at the expense of potential for better returns.
Keys to Better Performance: Rebalancing Portfolio Allocations and Selection
Two keys to achieving better performance are rebalancing portfolio allocations and selection. To rebalance, investors need liquidity and better choices to redeploy their liquidity. Of course, liquidity comes from cash inflows, disposition of assets, and in the context of fund investments, the secondaries market for fund LP interests. To note, the secondaries market has grown, and continues to go, across the spectrum of private markets fund investments, and private equity real estate is no exception, as discussed by PERE News in a recent article, "Private real estate sees resurgence in secondaries market", and elsewhere. Investors have greater opportunities to optimize their portfolio allocations by getting out of sub-performing fund LP investments and redeploying cash to better-performing investment opportunities within primary and secondaries market funds.
To complete portfolio rebalancing, selection of investment managers is the second key. This can be achieved through deliberative, assiduous research on, analysis of, and engagement with investment managers that can identify, manage, and reap higher absolute, risk-adjusted, and non-correlated returns from idiosyncratic risks – unknown, unseen, or not readily accessible to other investors. As is well documented, "emerging managers" have empirically exhibited outperformance over larger, longer-established managers. The conclusions from the research on emerging managers are consistent. We note, "A Probabilistic View of Established vs. Emerging Managers in Private Markets", published by the CAIA Association, August 2021, and "Real estate emerging funds outlook – Volatile economy brings challenges and opportunities for fund managers", published by RSM, January 2023.
Republic Investment Group is Optimally Positioned
Republic Investment Group is an emerging manager focused on investing in undervalued single-family homes in strong geographic markets, particularly the greater Dallas area. The outlook for single-family property investments is robust, as discussed in Rental Housing Journal, "7 Rental Market Trends To Watch In 2023", May 2023, and by Green Street, "Exclusive Sector Outlook: Spotlight on U.S. Single-Family Rental Demand", in 2022.
The Firm believes, based on its history of investing in real estate, that selection and active management of investment opportunities is a much more profitable approach than buying the market. This is particularly true within the single-family home market where Republic Investment Group specializes. On the surface, that might sound trite, however, it begs the question of how…
Republic Investment Group is well-positioned to capitalize on these currents and cross-currents. What we do differently and well is finding and securing off-market, underpriced, good-quality single-family residential properties through our networks and relationships. This provides an embedded profit that can be crystalized to fair market value in relatively short order through our rehab, rental, and property management operations. Republic Investment Group also has an active build-to-rent ("BTR") program executed at under-market cost, which complements the income generation attributions of the single-family home acquisition strategy with capital appreciation. As noted, we do not utilize leverage to amplify returns…
Non-Leveraged Single-Family Real Estate Investing – A Reliable, Time-Tested, and Timely Risk-Based Approach to Achieving Higher Risk-Adjusted Returns
Republic Investment Group is more than a #private equity real estate #fund manager. The Firm is committed to investing for impact in its communities through efficient, clean energy, fostering economic development, and diversity of its employee and external contractor bases and through its affiliated charitable foundation, Everlast Life Foundation, providing mission-critical disaster relief assistance to families in need within its communities.
Republic Investment Group is 100% minority-owned and the executive management team has a #diverse background including Asian American, African American, and women professionals.
We welcome your questions, comments, and the opportunity to meet with you to give you a tour of our properties in person or virtually. We accommodate investors seeking to invest in pooled and bespoke vehicles of properties and on a deal-by-deal basis.
To learn more about Republic Investment Group's #non-leveraged approach to real estate investing, schedule a consultation.
Thank you for your time and consideration. We look forward to working with you.
Sincerely,
John Mathew
Founder, Chief Executive Officer & Chief Investment Officer
---