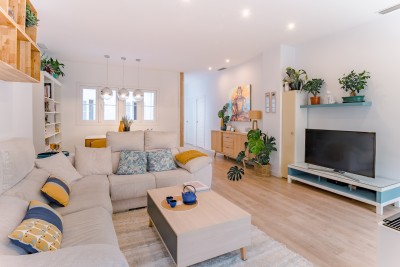 Are you a first time investor looking for a secure and guaranteed way of making a real estate investment? Then multifamily properties might be the most appropriate form of investment for you.
When it comes to making investments in property and real estate, every investor might have a different outlook. Some might prefer distributing their investment among different property units to not put all of their eggs into one basket, but others might not have the same approach.
There are a ton of benefits that come with investing in properties like multifamily houses where all your wealth is tied together.
Any property that has more than one unit is considered a multifamily property. The smallest units are duplexes, which are called two family homes in different parts of the U.S. Then triplexes and four-plexes with three and four units in each property.
Most rental multifamily properties are financed by banks just as single family homes usually are. The most popular way of making such an investment is by acquiring ownership of the multi-unit property where the owner resides in one of the units and rents out the rest of the units to tenants. This is an easy way to secure your investment. This kind of setting can be financially benefitting and help lower the interest rates and even lower down payment in certain cases.
It also saves a lot on the cost of property management fees as you will easily be able to self-manage the property instead of lending the job to another party, which would cost you heavily in the name of managing your property, which usually rounds up to hundreds of dollars each month.
This also saves a lot of inconvenience for the owner whenever there is a need to visit the property as there is usually a rental home. The owner can monitor and maintain the property along with their own residence without any extra cost or hassle.
The owner has the liberty to choose the tenants' demographics for his multifamily property considering whichever kind of family or people would be easier for the owner to manage.
As these properties grow in scale, they begin to fall in the category of "commercial real estate." Any property with five or more units falls in this category and qualifies for a more expensive kind of financing. This is because the property on a scale that large does not strictly qualify for a residential property.
Profit margins and complexities grow as the scale of the property units grows, and each kind of investment attracts different kinds of investors. From two family properties to high-rise apartment buildings, the opportunities are endless.
One of the many benefits of investing in a multifamily property is the steady cash flow it generates each month. Especially in strong markets where it is relatively easier to re-lease the property to the owner after another, to keep the income flowing consistently. Setting rent rates is also easier as they are mostly quite predictable. This helps the investor generate a dependable and safe amount of income throughout the year with the minimum amount of risks and expenses.
The current economic downturn caused by this pandemic has made investors rethink their investment strategies. Those who had invested in properties that were deemed "non-essential" because of this pandemic have suffered a great loss. However, housing is a basic necessity that can never lose its value no matter how badly hit every other business sector might be, which makes a multifamily property investment the safest kind of investment in real estate investment.
The upcoming government has every investor conscious about the change in tax rates, and no one is sure as to which parties will be benefited from the new expected taxation standards. In multifamily homes, there is a great tax advantage. Like most investors, you can use a mortgage to finance the property. Because of asset depreciation, a sizable amount of income coming from rent can be balanced each year, making this class of asset one of great profitability.
There are tons of more benefits to Invest in Multifamily properties, and we are here to guide you along the way, feel free to contact us for a consultation.
---