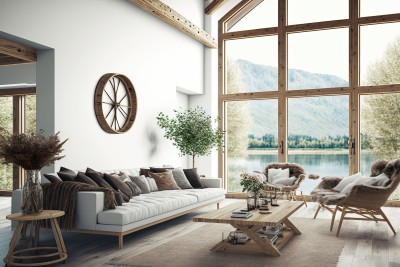 As the economic world and its markets shift to make room for newer contenders, investors need to keep an eye out for any better investment opportunities that might come along with these new market players.
Traditional Investors who only wish to play it safe and invest in traditionally profitable markets and companies have suffered the most in these unprecedented times of a pandemic. The businesses that were guaranteed to deliver the highest profits have failed to even stay in business and those that did manage to keep afloat have taken a huge hit to their profit margins. These atrocities that the times have brought onto us are not only to fight through but also to learn from. It is time to re-think what we have needed to do differently all along.
Almost all sectors of investment have been taken aback during these times, which is just as one would expect, but it is those extra ordinarily innovative ones that did not sink despite of their very predictable failure.
Comparatively, newer investment options might not sound very promising to a traditional investor but imagine if Apple's initial investors had lacked the foresight for what the future could bring and had rejected the investment opportunity without having realized how big of an opportunity they were passing up on. They would have lost billions!
Market players like Airbnb properties that have built themselves up from some mere start up seed money represent how money, if put in place, can make the biggest difference.
Airbnb being one of the most high profile companies to ever emerge out of start-up accelerator, is one of the few companies that every smart investor has their eyes on in 2020. To build up a brand name as established and well reputed as Airbnb has, it must have taken the utmost perseverance and an innovative bone. Those are the qualities that it takes to build up a business empire out of a small amount of seed money.
The YC tells the founders of its companies to prepare for the hardest in the few initial years to build up the company. Those are the years that define any company, set it apart from those who do not make it. If a company pulls through these years successfully, it becomes rather immune to failing in the near future. And as profitable and successful as Airbnb has gotten in this decade, we can only see an even brighter future ahead.
Airbnb is the definition of a globally successful company with having over 7 million listings spread across 22 million countries.
Especially In a time like the present, where companies, globally, have been hit hard because of the economic demise that this pandemic has brought upon the international business community. One might find it very normal for a company that generates its revenues mostly via travelers to suffer or fail completely. But Airbnb has outsmarted something as unpredictable as a pandemic and has managed to keep generating profits by adapting to these restrictions.
According to the Wall Street Journal, Airbnb shifted to local travel just in time and so perfectly that they received just as many bookings by the start of July as they did before the pandemic. We would call that the equivalent of pulling a rabbit out of a hat in the business world.
Airbnb was expected to be one of the companies that would most definitely endure big losses because of this pandemic, but because of its innovative founders it managed to keep in business, and that is part of the reason Airbnb's IPO is being called the most anticipated public debut of any YC company in 2020, coming up at the end of this year.
Any investors looking to invest in the stock market can see this as possibly the best investment opportunity to come along all year. And it would make the perfect investment opportunity for those investors who wish to take a leap and invest in the future.
---