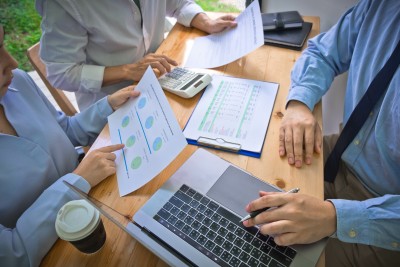 Everyone dreams of being the owner of their dream house, but not everyone could see their dream come true. With constant ups and downs in the real estate market along with the country's economy, it is a tough job to buy the house you want, especially in your desired budget. If you already own a house, then you must be aware of the trouble one has to go through in buying a house. Investing in real estate is probably one of the smartest and safest financial plans that promise huge returns.
If you've lately looked at house prices, then you'll know that a good-looking modern house will break your bank. First-time buyers usually don't have few millions lying around; neither do they have such savings. This is where you have two options – either you apply for a mortgage loan at a bank or consult a private lending firm.
What Will It Be – Bank Loan or Private Lending?
People who can't get a bank loan usually turn towards private lenders. These individuals or private lending firms will invest their capital in your real estate investment or business so that you could get what you want, but they aren't just good Samaritans – there is a price, usually in the form of interest rates.
When you borrow money from such firms or private lenders, you are liable to pay them within a fixed time period along with an interest rate.
Individuals who usually go for private lending are rejected from banks because of various reasons, like bad credit scores, employment issues, or low income.
The Advantages of Private Lending
No One's Checking Under the Hood
When you opt for private lending, no one is going to check whether you have a job or not, what is your credit score, your monthly income and other things like that. Even if you're turned down by a bank, you could still qualify for private lending.
Hassle-Free Process
When you apply for a bank loan, you have to sign like a million papers while a hundred other "formalities" are also involved. Private lending in comparison is hassle-free, you can qualify in a few minutes and get the money in a few days (depending on the amount of money.) Paperwork will still be required even in private lending, but there the approval, along with the funding, will be swift.
Individualized Plans
A bank loan as one size fit for all plan for every individual who applies for a loan, but a private lending entity will let you decide the time and plan of paying back the money.
Disadvantages of Private Lending
High-Interest Rates
This is probably the only drawback of private lending. People who opt for private lending have to pay high-interest rates, which could as much as 15% or higher. These people are usually rejected by banks, and the only way for them to get the required capital is by private lending. Therefore, it leaves them no choice but to agree to such interest rates.
Although this might seem like a major blowback of private lending, a bank wasn't providing you a loan for free as well. It would've charged you just as well in the form of interest rates. They might be less than private lending, but there are other "hidden" expenses as well like credit card bills, etc. Therefore, at the end of the day, private lending is still somewhat better than applying for bank loans.
---